Productivity is never an accident. It is always the result of a commitment to excellence, intelligent planning and focused effort.
Everyone wants to be productive and organised right ? It all depends upon how you plan it. Your phone doesn't have to be a distraction you can use it wisely to increase your productivity. I personally use these apps daily to organize my work and/or routine.
Of course, these productive apps are free . And they sync to each different version ( for example, I can have it on my Android phone and sync it to my Windows PC so that is convenient for being productive anywhere)
Get 3 months free hosting on annual plan purchases for your website to gain more traffic. SIGNUP NOW
WUNDERLIST
Goals are dreams with deadlines.
The easiest way to to get stuff done. Whether you are planning a holiday, shopping list, goal list, grocery list, declutter list or a simple to do list. This is a list app that helps you to tick off tasks. You can create folders to organize them, and reuse the task over and over again.
For Android app CLICK HERE
TRELLO
Stay committed to your decisions but flexible in your approach.
Trello is a fun and flexible app to organize and prioritize your work. This app is like WUNDERLIST, but contains boards, list and cards. It is simple to use but requires internet access to it. You can also add other people who use Trello to the board / project of your choice.
For Android app CLICK HERE.
SPOTIFY
Music is medicine
Because music makes life better ! Feeling happy, sad, getting ready for party ? Music helps! It is easy to find right music for every moment – on your phone or your PC. It also contains Podcasts which I really enjoy listening to. It gives me more inspiration when listening to such great stories / conversation on podcast.
For Android app CLICK HERE.
FOREST
Obstacles are those frightful things you can see when you take your eyes off your goal.
This is an app helps you to stay away from your phone and stay focused on your work. And also less procrastinate. I highly recommend this app to students, who can be more productive during their study time without any distractions.
For Android app CLICK HERE.
        Feeling Bored ? I'm going to go home. Everything is going to be normal again. Boring again. Wonderful again. – Neil Gaiman 'Never where'
Read More
ONENOTE
Allow yourself to be a beginner. No one starts off being excellent.
It is a custom Note-taking app, where you can attach PDF, links and write and/or draw in a custom user friendly way. You can organize your notebook with different projects and/or work with many sections and pages – on your phone or your PC.
For Android app CLICK HERE.
CONCLUSION
These are the apps which I personally use everyday, check out the apps try it all / some. These apps may differ for different people when it comes to productivity so test it if it helps you.
And also let me know what are the apps you use to make your day more productive.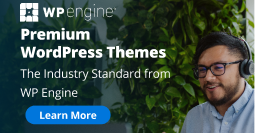 until next time..
shravya
FOLLOW ME HERE
DON'T FORGET TO SUBSCRIBE .

This post contains affiliating links. As an affiliate marketer, I earn from qualifying purchases at no additional cost to you. All view and opinions are my own. Thank you for your support.