Hey guys,
Nobody is bored when he is trying to make something that is beautiful or to discover something that is true.

William Ralp Inge
Are you feeling bored?
You want to have some fun time and spend time for yourself instead of cracking your brain and trying to be more and more productive. I truly believe spending time with yourself is essential for everyone. Self love is not selfish. So keep aside all your fears , take a break from your grid. Clear your mind, and enjoy some me time.
Ready to take your alone time to next level?
Then here are some fun things that you can do at home when you are bored or feeling alone.
The ultimate Luxury is being able to relax and enjoy your home.

Jeff Lincoln
Paint your nails.

Declutter your clothes and donate the ones you no longer need.

Style your hair the way you never did before.

Start a bullet journal.

Listen to a podcast.

Put a mask on your face and chill.

Take creative photos.

Watch series on Netflix. —–Binge watching

Do an in-depth cleansing and skincare routine.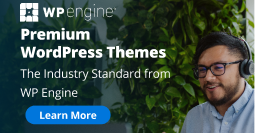 Have a relaxing bath.

Social media detox.

Print out a coloring page and color it.

Try drawing or sketching.
Try Karaoke at home or sing along with your favorite song.

Solo dance party.

Play board games.

Read a Book.

Try a new recipe.
        Feeling Bored ? I'm going to go home. Everything is going to be normal again. Boring again. Wonderful again. – Neil Gaiman 'Never where'
Read More

Try a DIY on Pinterest.

Call an old friend / long-distance friend.

Organize your desk.
Create a bucket list.

Bake something.

Make a photo journal.

Redecorate a room in your house.

Discover new content creators.
Hope you enjoyed it. Share with us what is your favorite fun thing you do when you are bored. And also don't forget to share this with your friends who might need it.
Get 3 months free hosting on annual plan purchases for your website to gain more traffic. SIGNUP NOW
Until next time…
shravya
---
DON'T FORGET TO SUBSCRIBE .
---
FOLLOW ME HERE
---
I create this space to share my knowledge, experience and love on:
Fashion
Lifestyle + Personal growth
Crafts, DIY and pencil art
This post contains affiliating links. As an affiliate marketer, I earn from qualifying purchases at no additional cost to you. All view and opinions are my own. Thank you for your support.